Patient experience is an integral part of DME/HME operations. Positive patient experiences can help bring in more business. This is important to DME/HME businesses that are just starting up and depend on patient referrals for increased leads. It is also important for small businesses that may need more revenue to flow into the business.
According to Revcycle Intelligence, 76% of healthcare consumers participating in a survey did consider the medical billing experience when selecting a provider. This suggests that the medical billing process influences patient acquisition.
Here are some considerations for DME/HME businesses to focus on patient experience:
Better patient experience creates goodwill
For most DME/HME businesses, patient care can be a process of maintaining the balance between priorities. Some patients need care immediately, while others can wait a little before being attended to. However, this focused caregiving can cause attention to waver from critical matters such as recording patient information and ensuring the right equipment is provided for the right requirement or patient. Paying attention to client needs is part of providing good patient experience and can leave a lasting positive impact. It reduces errors, improves service delivery, and allows patients to benefit from the expertise of your business and its staff. All of these come together to deliver a lasting positive image to the patient, who very often is in need of assistance, reassurance, and trust in the care they are receiving.
Better experience helps reduce costs
When attention is paid in the beginning itself, errors down the line in the process are reduced. This reduces repetition across services and helps cut down on the need to correct errors or troubleshoot service deliveries or mistakes that may have occurred while providing health care. Payment for services provided also constitutes a significant portion of patient experience. How accurately are you collecting patient information regarding their insurance details and their personal ability to make payments? What is the proportion of error happening in the process? Repetition, whether it is to correct errors or to supply missing information, are costly. They can also contribute to patient dissatisfaction, leading to reduced trust and erosion of goodwill.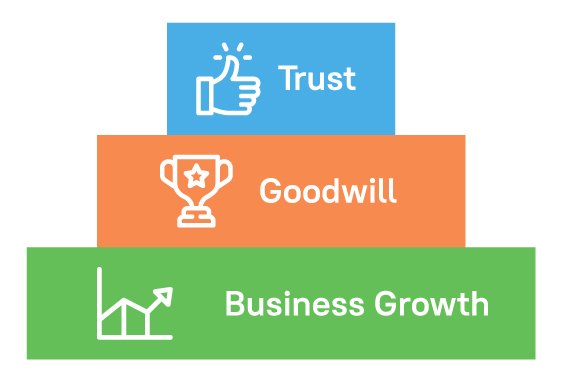 Enhanced focus on business growth and development
Good patient experience helps business owners focus their time and energy on more business-building activities. This helps in a two-pronged way: it allows owners to pursue newer leads while conserving existing ones. It also contributes to direct financial savings, which can then be invested back into the business.
Enhancing care; optimizing revenue
A patient-centered approach can help DME/HME businesses perform better, ensure steady revenue, and create return business. A memorable and positive patient experience also helps assure patients of fair play, communicating trust and transparency. This eventually helps boost and support business sustainability.
One of the ways a startup or a small DME/HME business can leverage professional billing is by a DME partnership. DME partnerships take the administrative and data management burden off the owners of the DME/HME, leaving the owners and operators free to focus on deliverables and client requirements.
Next Steps
Analytix Solutions can provide the right assistance and expertise to reliably manage DME/HME data such that the business can continue to focus on providing quality healthcare.
Email us at sales@analytix.com or call 781.503.9002 for a free session.