News & Events
Analytix Healthcare Solutions Will Exhibit at Homes 2022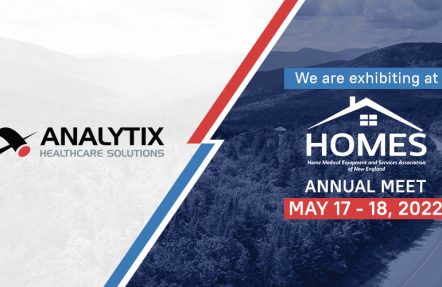 Woburn, MA April 29, 2022 – Analytix is glad to announce that it will participate in the HOMES 2022 Conference from May 17-18, 2022, at Bretton Woods, NH. At the conference, there will also be an opportunity to participate in a golf tournament on the morning of May 17 with a 9-hole scramble.
The Home Medical Equipment and Services Association of New England (HOMES) is the regional trade association for providers of home medical equipment and supplies, home oxygen and infusion therapy, and complex rehabilitation technology. Founded in 1988, HOMES works together to support the common goals and interests of the HME industry. HOMES offers HME providers and product manufacturers an opportunity to work together, given the current government regulations and reimbursement guidelines.
Analytix Healthcare Solutions is an end-to-end provider of revenue cycle management services for medical equipment companies and physicians' offices. We help medical providers maximize operational efficiency and financial management by handling insurance eligibility, claims, denials, and collections. Partnering with Analytix leads to best practices and high-quality service delivered to patients. Register for the event and visit us for more information.
We hope to see you there!
Analytix Healthcare Solutions Team
sales@analytix.com | 781-503-9000