News & Events
Analytix Healthcare Solutions Will Exhibit at the Medtrade West 2021 Annual Conference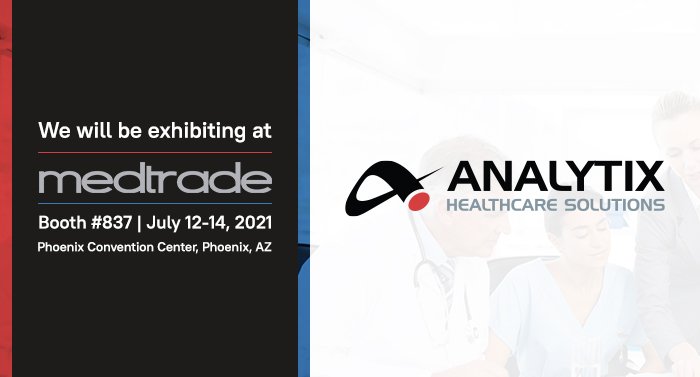 Woburn, MA, June 15, 2021 – Analytix is proud to be part of the Medtrade West 2021 Annual Conference to be held from July 12-14, 2021, at Phoenix Convention Center, Phoenix, Arizona.
Medtrade West, formerly Medtrade Spring, is the second largest tradeshow in the U.S. focused exclusively on the home medical equipment (HME) market. The show brings together thousands of HME providers, home health care professionals, and leading manufacturers of home health care products and technology. With a mission to provide high quality and effective, sales, marketing, educational and networking opportunities for companies and professionals in the HME Industry, it provides the highest quality educational, networking and advocacy opportunities, and the largest selection of HME products under one roof.
Analytix Healthcare Solutions is an end-to-end provider of revenue cycle management services for medical equipment companies and physician offices. We help medical providers maximize operational efficiency and financial management by handling insurance eligibility, claims, denials, and collections. Partnering with Analytix leads to best practices and high-quality service delivered to patients. Register for the event and visit our booth #837 for more information.
We hope to see you there!
Analytix Healthcare Solutions Team
[email protected] | 781-503-9000