News & Events
Analytix Healthcare Solutions at Brightree 2023 Summit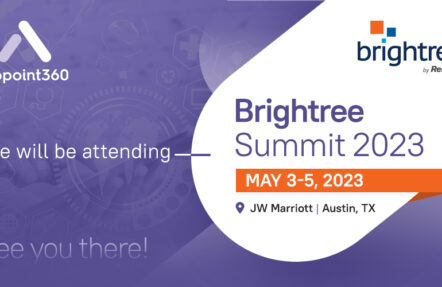 Analytix Healthcare Solutions is proud to exhibit at the Brightree 2023 Summit, which will be held at the JW Marriott in Austin, TX, from May 3-5, 2023. This Summit focuses on "catching the vibe of success" and Analytix is proud to be a part of this important industry event.
Brightree Summit is an annual conference that offers the Brightree team and experts who share the same interests the opportunity to network and collaborate. This Summit focuses on industry experts who provide insights on innovation and ways to boost business efficiency and drive better patient care. This Summit includes educational sessions on Brightree systems, best practices, and their latest rollouts.
Analytix Healthcare Solutions is excited to attend Brightree Summit for the first time in 2023. We will showcase our healthcare product Appoint360, which integrates seamlessly with the Brightree system. Appoint360 is designed to provide DMEs/HMEs with an effortless appointment system that offers their patients the convenience of scheduling appointments based on clinic, therapist, and location. The product also provides insights, boosts efficiency, saves time for your staff, and helps reduce expenses.
At Brightree Summit, visitors can network with our experts, discuss their challenges, and learn more about how Analytix helps optimize operations, save costs, and boost overall revenue.
Our primary objective is to assist our clients in making informed decisions and accomplishing their strategic goals through automation technology.
We look forward to seeing you there.
Analytix Healthcare Solutions Team
sales@analytix.com | 781-503-9000