A DME/HME business can sustain itself successfully when income and expenses are balanced. If paying attention to providing medical care is central to the business, it is equally important to pay attention to collection of payments and reimbursements. Revenue cycle management begins at patient registration and brings together the medical aspects of the DME/HME and the income or financial aspect. Most often done manually, the drawbacks of traditional handling of RCM include:
Not being able to quickly and efficiently register patient documents.
Needing trained personnel to focus on the organization of patient registration information even when it consists of multiple levels of documentation and authorization for a particular equipment.
Claim applications piling up, waiting to be prioritized and addressed.
DME/HME eventually not getting paid rightful payments, either due to lack of time or resources.
When deployed effectively, automation helps improve RCM and ensure the system is financially stable and sound, thus helping the business survive and grow.
In the fourth annual report, the Center for Connected Medicine says that the revenue cycle management has become a greater priority for health systems and 57% of respondents say they are optimistic about innovation in the coming year.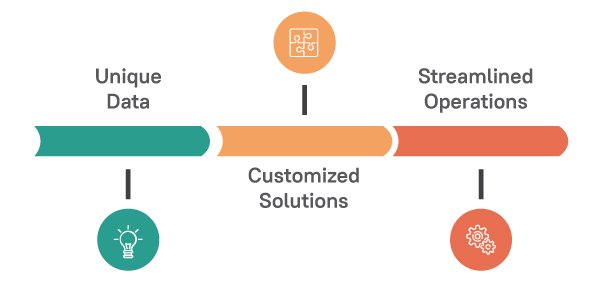 If yours is a startup or a small business, automated RCM can prove immensely useful in two ways:
Customizing IT solutions to your DME needs
Customizing IT to your DME requirements is the only way to optimize the benefits of software and improve RCM in the process, especially since there is no single solution that can work for all. Tailored automation can help in reducing the administrative burden on staff trained for DME requirements or business owners who typically multi-task in a small-business or startup. As the owner of a DME/HME business with automated RCM, you get reliable reports with fewer human errors. Eventually, reliable financial numbers help ensure better collection of payments. Automation also assists with streamlining operations for your business, beginning with patient registration.
Synchronizing existing or multiple software
Most businesses have existing software and hardware, regardless of the specific use. Effective RCM practices can work alongside existing software to streamline the process of registering a patient, documenting and storing records, and working on calculating payments. This includes an understanding of insurance coverage and patient responsibility, generating invoices and eventually supporting timely collection.
Reaching out for professional assistance
Because RCM plays such a critical role in business sustainability, missing out on automation should be avoided, even by startup DME/HME businesses. Outsourced DME partnerships can help your business access expertise in software and customized IT solutions for DME businesses, RCM service, and related infrastructure, without the need to make expensive capital investment in-house.
Next Steps
A DME partnership can provide the right assistance and expertise to reliably manage DME/HME billing requirements, including data management, such that the business can continue to focus on providing quality healthcare. Learn more about our medical billing at https://www.analytixhealthcaresolutions.com/.
Email us at sales@analytix.com or call 781.503.9002 for a free session.