If you are running a DME/HME business and are burdened by claim processing and medical billing tasks, it can help to work with a HIPAA-compliant partner.
Why is HIPAA-compliance important?
The Health Insurance Portability and Accountability Act of 1996 (HIPAA) protects sensitive patient information from being disclosed without the express consent of the patient.
HIPAA governs the use of patient information by also providing guidelines on individuals' rights to control the manner in which their health information will be used. One of the goals of HIPAA is to ensure that necessary health care is provided without compromising the privacy of the patient seeking it.
According to HIPAA rules, covered entities must:
Ensure confidentiality of protected health information
Safeguard against potential threats to the information
Defend against disclosure, even unintended
Guarantee compliance by all individuals handling patient data at any stage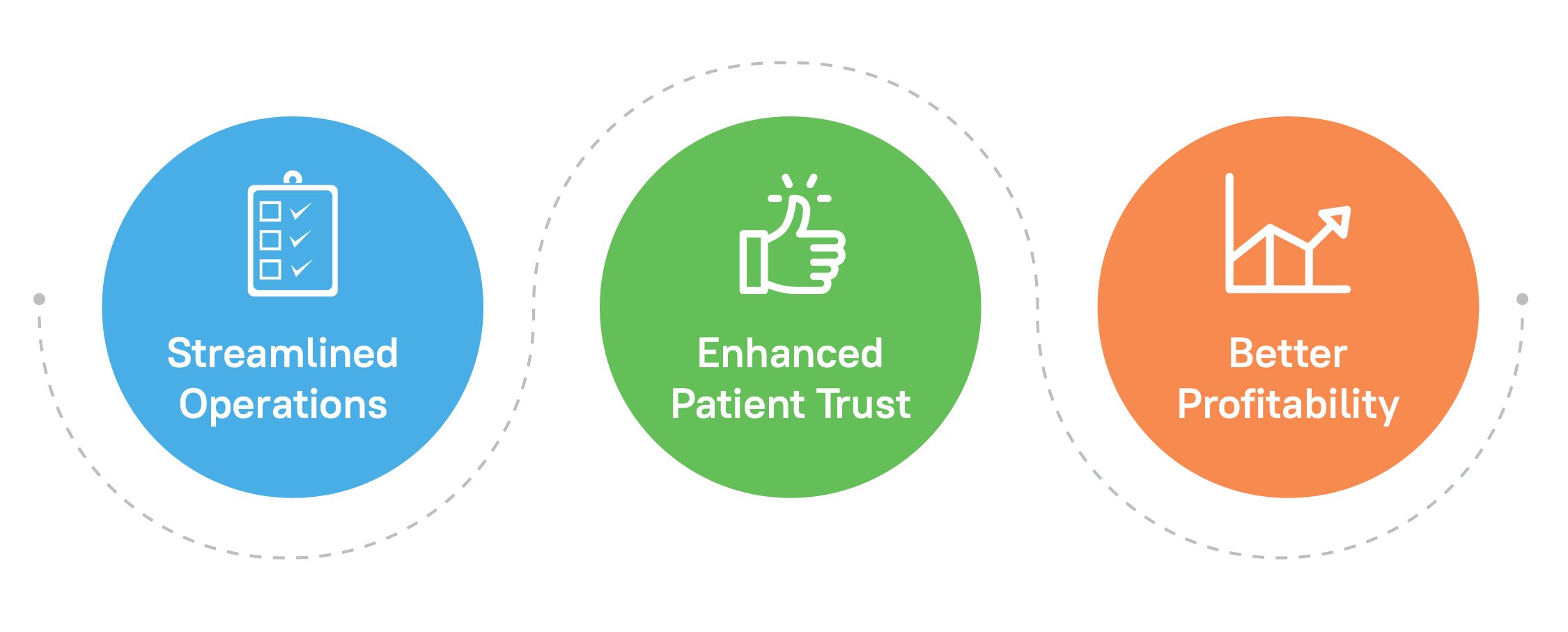 Who is covered by HIPAA guidelines?
Health Insurance providers: Providers of health plans, such as Medicare, Medicaid, and other insurers including long-term and nursing home fixed indemnity policy providers, providers of employer-sponsored group health plans, government health plans, and employer health plans.
Healthcare providers: Any organization, regardless of size, who may engage in transactions such as claims, referral authorization, inquiries about benefits and eligibility.
Organizations that work with healthcare and insurance providers: Any entity that works with patient health information or works on data management, claim processing, and billing.
This also includes clearinghouses that process identifiable information, including providing services of data conversion and management.
How does HIPAA influence DME/HME entities that must abide by its guidelines?
Electronic data management: The significance of HIPAA for organizations lies in the guidelines that govern patient data in electronic format. The guidelines set by HIPAA enable more secure and streamlined organization of this data and information that is stored in the electronic format.
Uniform guidelines: HIPAA has helped standardize the transactions governing electronic patient data. This means multiple entities working on the same patient data will all follow the same guidelines. Norms governing exchange of information on patient data must be uniform and will be adhered to by all entities handling any of the data pertaining to patients.
Clarity when processing claims: DME/HME businesses must keep comprehensive medical records, beginning from registration to any new authorizations, to additions or cessation of the use of a particular equipment. HIPAA guidelines are useful when organizations are engaging with third-party suppliers for services such as billing assistance, or sharing of documents for the purpose of verification.
If you manage a startup DME/HME business, partnering with a professional HIPAA-compliant medical billing company can help you continue to focus on growing your business, without losing momentum on existing client requirements. Medical billing can be a complicated matter involving numerous records, authorization documents, and approvals. Partnering with professionals for medical billing needs can take the administrative load from your business resources, allowing them to focus on healthcare needs of patients.
Next Steps
A DME partnership can provide the right assistance and expertise to reliably manage DME/HME billing requirements, including data management, such that the business can continue to focus on providing quality healthcare.
Email us at sales@analytix.com or call 781.503.9002 for a free session.