Automation plays a big role in growing revenue in today's market. It leverages productivity and reduces expenses. It allows you to reinvest funds into a more efficient direction like growing a business. Have you ever wondered how to manage medical and physician billing efficiently?
Try adapting to the latest technology and outsource physician billing work to a strategic partner.
If you haven't explored your options with physician billing software yet, then you are falling behind. You are putting too much energy into manual tasks that can be easily automated.
All you have to do is utilize healthcare software to improve productivity and accuracy. It will leave you with free time to focus on patient care.
In addition, outsourcing lends you extra hands on-demand to improve organization practice with HIPAA compliances. Outsourcing physician billing is the best option to improve healthcare practice in the competitive market without stopping the business growth.
Reasons for outsourcing physician billing
Enhanced Patient Care
Outsourcing firms take in patient requests and verify all the details like insurance eligibility and other records. They will send you all the accurate information about patients, and you won't need to spend time verifying details. You can simply start treating patients while the outsourcing partner does all backend work.
Outsource physician billing to improve patient care and spend quality time with them. You can also focus on increasing revenue and attending to more patients.
Automation
Physician billing services optimize your workload and let you focus on more meaningful tasks like managing patients and improving your billing process. In addition, outsourcing partners guarantee work satisfaction so you can have peace of mind. They can minimize administrative expenses.
A reputed outsourcing firm will do payment posting and denial follow-up to reduce in-house workload.
Accuracy
In-house billing teams often make human errors during patient claims due to a rushed process and an overwhelming workload. It is essential to do proper coding of patient claims and avoid human errors.
To avoid this type of error, opt for physician billing services to streamline the work process. You can expect accurate work from external resources. They are experts in billing accurately to reduce claim errors and enhance the submission process. Reducing billing errors can significantly improve revenue and save time.
Productivity
Outsourcing lends you on-demand expertise to improve productivity. There are more benefits from an outsourcing firm. They utilize the latest technology to manage data more effectively. This data is arranged into patterns and graphs to help you understand the efficiency of the staff.
By analyzing data, you can adjust and schedule tasks in a systematic flow. It is one of the great ways to track resource output. Data also helps in identifying obstacles that have occurred for physicians during work time. This keeps you one step ahead to remove obstacles and improve efficiency in the coming period.
HIPAA Compliance
The health care sector has to follow all the rules and regulations led by the government to avoid problems and penalties.
Physicians are mostly likely to lose track of managing patient records and other operations. Multitasking can create stress and cause physicians to make mistakes. It is important to follow all the HIPAA guidelines and adhere to the same all the time.
Experienced outsourcing companies always follow HIPAA policies and procedures to avoid problems. A good outsourcing firm always protects their client and patient data to maintain privacy.
Cost-Effective
Expanding in-house teams can be very expensive; management has to bear salaries, training, and employee benefit costs. On top of this, expanding the team means leveraging office infrastructure. This can be expensive.
When you outsource physician billing, you don't have to worry about productivity and quality of work. Compared to in-house resources, outsourcing gives more results and benefits at a reasonable cost.
Services offered by outsourcing firms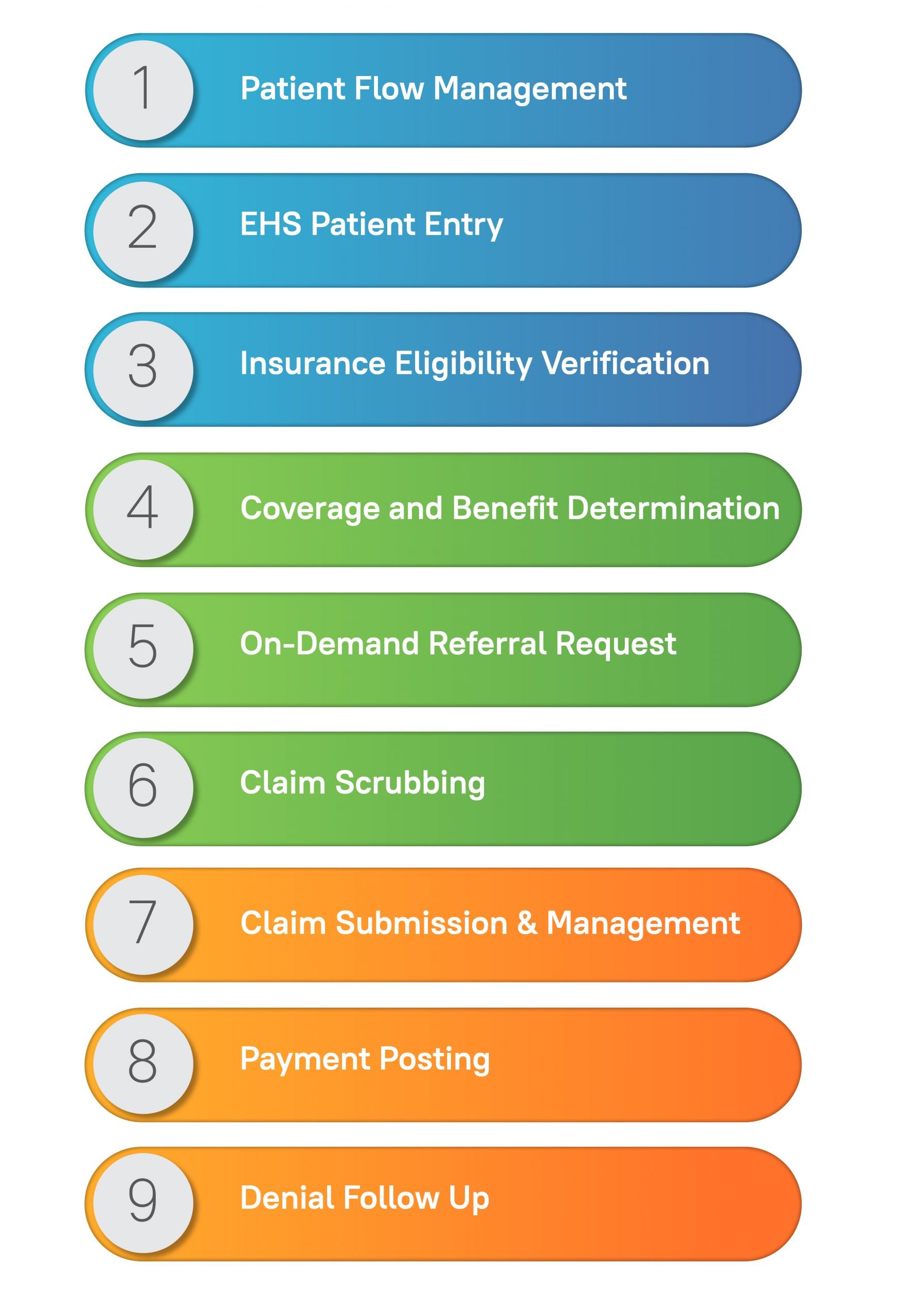 Do you want to increase productivity without a high investment? Try outsourcing physician billing roles to a trusted partner. They can arrange on-demand resources to enhance your billing operations. They have access to professionals that can meet your expectations and deliver quality output on time. In addition, outsourcing companies follow project management methods to keep track of work and resources output. A system like this can help you build a strong relationship with an outsourcing partner.
Next Steps