Safeguarding patient data is an essential factor when ensuring data security for patient data. At Analytix Solutions, we remain focused on providing faultless medical billing assistance, including secure, HIPAA-compliant security. Experience a partnership with us where you break free from the limitations of regular outsourcing. We're not just a service provider; we're your dedicated partner. We roll up our sleeves, share workloads, and take full accountability for every aspect of assistance you require, no matter how minor. As partners, your growth propels our growth!
Why Should You Choose Analytix for Medical Billing?
There are multiple reasons why our DME/HME providers choose to partner with us, year on year, consistently. What sets Analytix Healthcare Solutions different from other medical billing service providers is our single-minded approach to ensuring your business requirements are met.
Given our adherence to regulatory requirements, security is integrated with the Revenue Cycle Management.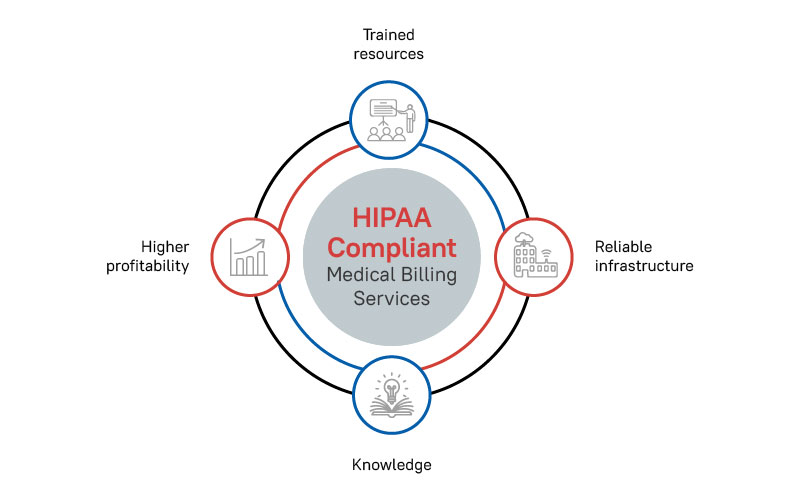 Greater Data Security to Ensure Continuity
Our comprehensive security measures leave no stone unturned in safeguarding your medical data. With end-to-end coverage across processes and stringent protocols in place, we ensure that even inadvertent mishaps don't compromise your valuable information. We have trained IT teams who enforce high-level HIPAA-compliant security and protection for your data, providing you with peace of mind at every step.
Join us to begin a journey of trust and business excellence. Learn more about how Analytix Solutions integrates safety across the medical billing process, including RCM, in this by-invitation podcast with healthcare services expert Enida Mimani.
Next Steps