Medical billing is a complex process, and one that most DME businesses must manage while also providing medical equipment. There are certain specific requirements that must be met if the business needs to be reimbursed.
#1 Accurate patient registration
For DME businesses, patient registration is not necessarily an interaction with individuals, face to face. Patient registration could include dealing with paperwork and ensuring the information provided is accurate and complete. If not verified in the beginning of the medical billing cycle, this could hurt the claim application process. Reimbursement may get delayed because of inaccurate or incomplete details.
#2 Due diligence on patient registration
Patient registration includes recording patient details. These details include demographics as well as the patient's medical history. In the case of insurance coverage, it is critical to note coverage details. In some cases, patients themselves may not be aware of exact premium, equipment coverage, copayments, etc.
Furthermore, DMEs should ensure patient registration is in line with HIPAA regulations because medical history and documents often contain sensitive Personally Identifiable Information (PII). In a COVID-19 landscape, with data largely being exchanged online, PII can be accessed by hackers for wrongful usage.
HIPAA-compliant medical billing processes can mitigate this risk to a great extent.
#3 Processing patient and physician DME Orders
To a large extent, medical billing depends on receiving orders for medical equipment from patients and physicians. Typically, the larger your DME set-up, the higher the volume of orders. This can be a challenge because some equipment may be reimbursed only when accompanied by certain documents, including prescriptions, medical necessity, doctor's or nurse's medical notes clearly outlining the need for the equipment, and prior authorization.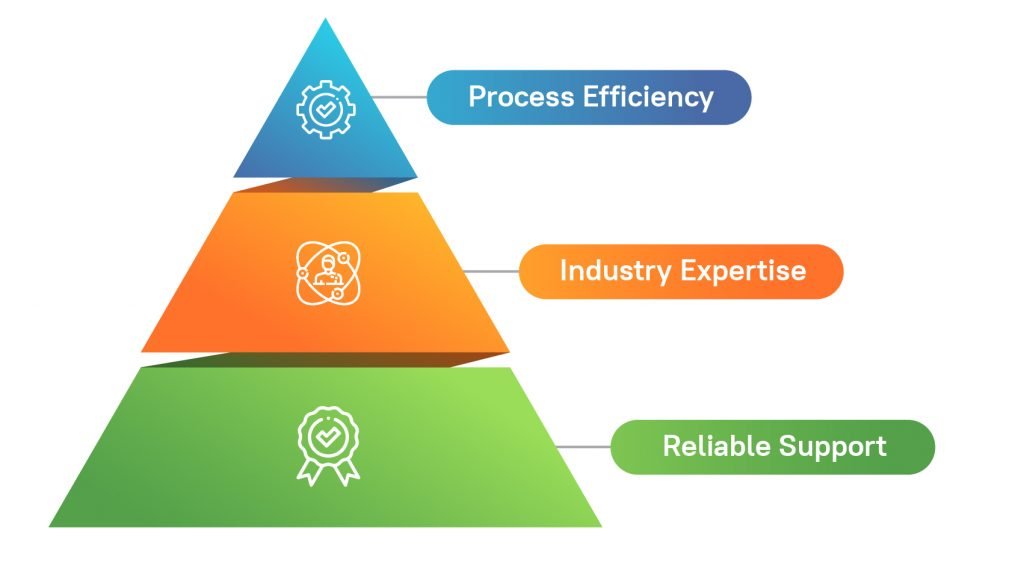 #4 Recording and managing DME orders
In a large-volume set-up like a mid-sized DME poised for next-level growth, order taking can quickly turn into a chaotic process. Multi-tasking staff, hard-pressed for time, may be inclined to switch to paper notes. These paper notes, when not stored and organized properly, can lead to missing records.
#5 Medical documentation
Medical review of documents is a process that is applicable to DME claim applications. Documentation for speedy approval may include:
Doctor's prescription for a particular medical equipment.
Detailed treatment plan.
Some notes or details on an expected result. This can be in the form of a note from the doctor.
Notes or prescriptions that can enable determination of medical necessity.
#6 Claim application process
A successful claim application process depends on the type of equipment being ordered, patient history and medical needs, and documentation by a doctor, as well as the successful management of patient information and data by the DME.
Missing or incomplete links can lead to delays in claim processing. In the case of data inaccuracies, claims may also be rejected, leading to loss in payment for the DME.
Medical billing services: The need for channeling professional assistance
Most DMEs face multiple challenges:
The constant need to train staff in administrative work, especially order-taking and documentation.
Attrition, especially due to staff burnout as a result of constant multi-tasking or repeated errors and administrative burden.
Disruption in business continuity and negative impact on productivity and profitability.
Disruption in the revenue cycle management and direct negative impact on cash availability.
Threats to business sustainability and growth prospects.
Professional assistance can handle each of these challenges without the waste in time or effort, enabling the business to continue operations without impacting existing business.
Outsourced medical billing also allows businesses to tap into expertise that can help them explore new business and revenue generating channels. Existing interests remain safeguarded and continue to stay profitable.
Next Steps