The medical billing process requires tremendous attention to complete work accurately. With a surge in workload, many HME businesses fail to file patient requests accurately and miss the deadline. Moreover, updating patient requests consumes more time, pushing back new submissions.
To streamline the medical billing process and improve claims rates, consider these top medical billing challenges an organization could face:
Top Medical Billing Challenges Faced By Providers
Patient Information Management: Lack of data management can cause misleading information and delay patient requests. When providers spend a lot of time locating patient information after accepting the order to complete the sale, revenue is lost and your business reputation may be damaged.
Claim Management: Filing insurance claims is a significant challenge in the healthcare industry. It is essential to file claims accurately for reimbursement. In addition, claims should be filed on time with all the correct information to recover the cost of services delivered.
Note: Improving RCM strategies can help in improving the claim process.
Denials: Several factors cause insurance denial. Insurance companies deny claims because of improper or missing information and inaccurate filing dates. These denials cause considerable losses to the business. To decrease the denial rate, provide essential training to staff and help them understand the importance of all necessary details.
Lack of Technology: Implementing and integrating technology into your business helps in boosting productivity. It allows you to complete orders faster and aids in managing more customers. In today's market, automation tools help businesses to stay ahead of the competition. If you are not utilizing healthcare software, you should reconsider your business strategies.
Coding Errors: Incorrect medical coding creates problems like delay in reimbursement, lost revenue, and improper claims. Moreover, such challenges involve federal penalties. It is crucial to maintain up coding and down coding to process reimbursements accurately and avoid partial payment.
Insurance Verification Issues: Many providers process the patient's order before verifying insurance, which creates trouble when submitting claims. To get the full reimbursement from the insurance provider, verify the patient's insurance plan. This will clarify the process for making the correct invoice.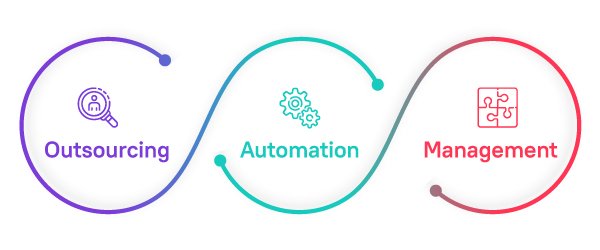 Solutions
Technology Advancement: Add the latest technology to your business to improve operations and push automation. Doing so will enhance efficiency. In addition, the latest technology allows you to automate day-to-day tasks and track project progress with ease. Outsourcing firms provide skilled and experienced resources to eliminate medical billing challenges. They decrease in-house work and expedite medical billing tasks. Moreover, they enable you to focus on core competencies and provide end-to-end medical billing services.
Management: Review your key performance indicators and revenue cycle management strategies to improve business performance. This gives opportunities to reduce challenges and tackle new problems faster.
Next Steps
Grow your business without worrying about medical billing operations. Learn more from our experts today.