Technology adds strength to the healthcare industry for providing comprehensive treatment, cost-effective medicines, better services, and running business functions smoothly. These technological advancements have helped patients, medical billing staff, insurance providers, physicians, and management in their respective roles. The impact of modern technology on medical billing is enormous, and it has changed how the healthcare business functions. From automating diagnoses to processing claims, it provides tools to reduce work and burden.
The impact of modern technology on medical billing is enormous, and it has changed how the healthcare business functions. From automating diagnoses to processing claims, it provides tools to reduce work and burden.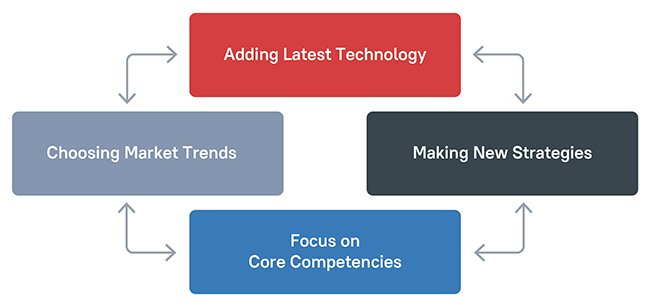 Automation
In addition, automation in data collection, medical coding, billing, revenue tracking, and business monitoring has helped the business owner improve key performance indicators and revenue cycle management. With medical billing technology in the hospital business, the administration can quickly process accurate payouts to physicians.
It is now possible to add codes to automate medical coding, which is available for use with a few clicks of the mouse to provide correct information for accurate billing. You can also add your custom coding to the system to meet your business needs.
Productivity
Overall, using Medical Billing Technology in the healthcare business can streamline activities, save time, reduce manual error, and identify mistakes that can affect the medical process. Moreover, it can increase payment collection, which can help in increasing revenue further.
No manual work
Say goodbye to paperwork. Implementation of Medical Billing Technology reduces paperwork and minimizes the risk of data loss. Significantly, the system stores data accurately, which is available at fingerprints from remote devices. This can help healthcare staff to track information faster and provide necessary treatment.
Financial Management
Digital technology aids in recording financial transactions automatically into the correct accounts and books to provide accurate financial information. The medical billing software allows you to track all the financial information on a single dashboard to save time and hours of analyzing.
Claim Management
Filling claims on time and accurately is crucial to getting the total reimbursement for the services provided. However, due to the complexity of the task, denial claims rates are high, which decreases revenue. Nevertheless, with modern Medical Billing Technology, you can eliminate denial causes.
Some benefits of technology in medical billing:
— Improved medical billing process
— Faster claim processing
— Enhanced productivity
— Decreased denial rates
— Promotes accuracy
— Ability to reach more patients
The latest solution for medical billing
— Custom medical billing software: Develop custom software to meet your business-specific needs.
— Electronic medical records: Manage your patient data online and track their treatment history and insurance plan to verify the details.
— Medical billing software: Implement the latest medical billing software to enhance productivity and integrate it with other systems to generate reports.
— Cloud computing: Use cloud computing to connect with your business anywhere and anytime. The usage of cloud technology has enhanced significantly in the last 5 years. It improves business operations by enabling workforce to take immediate actions.
Benefits of Cloud Computing
Enhanced productivity
Reduce workload
Hire expertise from a remote location
Promote flexible workplace
Scalability and personalization
Data management
— Data management: Manage your patient, staff, and company data effectively to understand business growth.
— Outsourcing: Outsource medical billing roles to reduce workload and allow the internal team to focus on core activities.
It is essential to implement and integrate the latest technology to stay competitive. If you face challenges like higher management costs, increased denial rates, lack of patient information, and delayed insurance processing, you should consider resorting to advanced technology to meet your needs. Moreover, you can even hire a remote workforce for managing medical billing roles.
To conclude, technology and outsourcing provide a comprehensive solution for running a successful business while focusing on core competencies.
Next Steps
— Technology can help your healthcare business to streamline work and improve productivity. Learn more about our Medical Billing Services today from our expert.
— Please email us at sales@analytix.com or call us on 781.503.9002 today.
— Follow our blog for industry trends and the latest updates.