According to an online report by Research and Markets, the global medical billing outsourcing market is projected to grow at a compound annual growth rate of more than 10 percent over a forecast period of 2020-2027. The report also noted some emerging trends, including the rising use of IT resources in the healthcare sector.
The rise of IT adaptation also drives the need for IT support services, including tech support, upgrades, and regular maintenance. A strategic partner can step in to help meet these requirements and fill in the gaps so that the DME business does need not to worry about the hassle of setting it all up in-house. However, listed below are some points that must be considered before choosing to outsource medical billing services: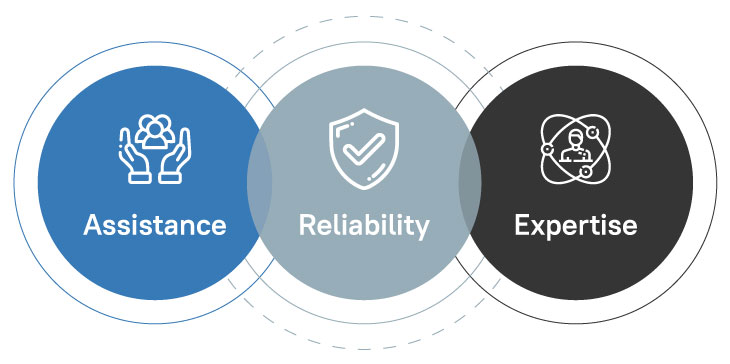 #1. Will the partnership help increase cost efficiencies?
Driving cost efficiencies is central to any efficient process, including medical billing. There are several ways this can be achieved, including ensuring medical billing services offered by the outsourcing partner are aligned with those of the DME business. This proves to be helpful in multiple ways:
Helping shift the administrative burden from in-house resources to experts and professionals with industry insights
Helping the DME provider ensure better billing for themselves and streamlined records for their customers
When services are aligned, the outsourcing partner can also function as an in-house extension for the DME business.
Empower the DME business to scale up and accommodate extended requirements, including growth in the client list.
#2. Status of security and data management system
HIPAA compliance is the gold standard when it comes to ensuring security for business data, both yours and that of your customers. With the COVID-19 pandemic came rapid technology adoption across industries, including medical billing. However, this also means outsourcing partners need to be scrutinized to ensure IT advancements are accompanied by relevant security, especially given the high volume of patient details and personal health and medical history shared in documents utilized for medical billing purposes.
A HIPAA-compliant outsourcing partner can help ensure the safety of data stored and managed by the DME business. HIPAA certification protects health information and helps secure sharing wherever needed. HIPAA-compliant medical billing adds value to a DME, in addition to intangible assets such as goodwill and trust.
#3. Will experienced and insightful assistance be available?
Medical billing is highly technical and hence can benefit from outsourcing assistance. When outsourcing, it is essential that a DME business checks out the expertise of the partner workforce, as well as the breadth of experience in medical billing. Staff needs to be trained and guided in the process of recording patient details from documents provided to the DME, especially functions such as insurance verification, eligibility requirements and authorizations, etc.
An outsourcing partner already possesses capabilities, including trained manpower resources and infrastructure. This helps DME businesses to hit the ground running when it comes to their billing requirements.
Accurate claim processing is essential to getting paid in a timely manner when it comes to medical billing efficacy. Because DMEs are rarely patient-facing but depend on extensive documentation to ensure successful claim applications, in-house staff could get overwhelmed by the volume of paperwork that must be recorded and referenced when making claim applications.
Outsourcing medical billing requirements can help protect these in-house resources from burnout. This staff can then continue to focus on business development work, thus contributing better to growth and development without jeopardizing the safety of existing systems.
A higher level of reliability also leads to speedier and more accurate claims. The reliability of a potential strategic partner can also be determined through referrals, and it is worthwhile to read or watch testimonials and client opinions online before teaming up with a medical billing partner.
Next Steps