Must-have Item for Your HME Provider Business
The hectic pace of life today has made it necessary for many new mothers to buy breast pumps. Thus, these devices have become extremely popular recently. A report overview by Grand View Research estimates that the global breast pump market, valued at USD 1.84 billion in 2021, is projected to expand at a compound annual growth rate (CAGR) of 8.3 percent from 2022 to 2030. The key driving forces behind this include increasing global employment rates among women and improved healthcare infrastructure. FDA regulations dictate that breast pumps should be single-use and therefore, a piece of equipment that should be purchased.
What does this mean for your business as a DME or HME provider?
According to a report by Allied Market Research, the breast pump market was negatively impacted in 2020 due to the COVID-19 lockdown, which caused manufacturing units to stop working and also halted the supply of equipment to hospitals and medical stores. The report also estimates the global breast pump market had a value of $461.10 million in 2020 and is projected to reach $890.73 million by growing at a CAGR of 6.8% from 2021 to 2030. The report also says that personal-use pumps dominated the market and that this category is expected to be lucrative throughout this time period.
DME and HME providers need resources to focus on customer engagement and education, especially regarding retail equipment such as breast pumps. However, many startups and fast-growing HME providers may have in-house resources engaged in critical but back-end tasks. These tasks include reviewing medical authority documents and insurance eligibility, among other things. Therefore, they may be unable to devote time to engagement activities. In the case of medical equipment such as breast pumps, customer engagement is critical to ensure the end-consumer utilizes it correctly and minimizes any risk factors associated with using this type of equipment.
There are two main types of breast pumps: manual and electric. The best choice for any mother depends on customer preference, the ability to operate the equipment, and the need to match the baby's feeding patterns. There is a lot to be said of the benefits that a breast pump offers consumers: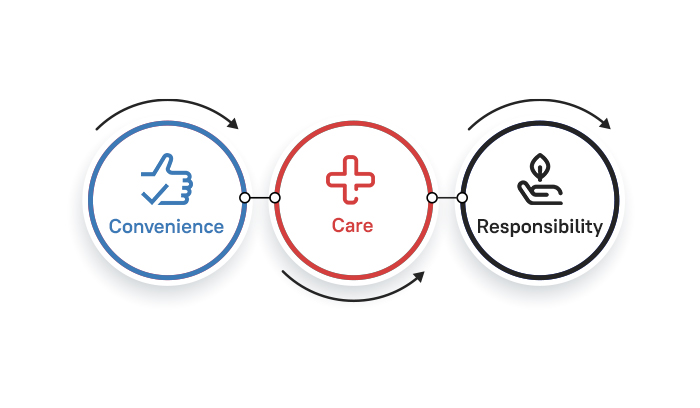 Breast pumps allow mothers to help their infants more easily drink their milk even when the mother may not be physically present to feed her baby at a specific time.
Breast pumps allow women to leave home and provide their infants with mother's milk.
They allow babies to transition to bottle-feeding effectively while the mother prepares to return to work.
They help mothers experience relief from physical problems associated with lactation, including breast pain or engorgement.
Pumping as often as the infant feeds can also help the body produce the milk the infant requires.
The FDA has further clarified some guidelines for users of breast pumps, which may also require HME providers to guide and educate customers on using this equipment. These guidelines include:
Breast pumps need to be maintained and cleaned per manufacturer instructions.
The expressed milk must be properly handled and stored to ensure zero contamination and to help keep infants safe from infections.
All breast pump components must be regularly checked, cleaned, and maintained per manufacturer instructions. HME providers need to help customers understand how to take care of the equipment. Without taking adequate care, infants are likely to develop infections.
Essential Guidelines for Users and HME Providers
Breast pumps, whether manual or automatic, must not be shared or rented if designed for single use.
If a pump designed for single use is shared, it may lead to the manufacturer's warranty being voided.
Shareable breast pumps may have accessories that are designed for individual use to avoid contamination. Users must be encouraged to understand these differences when choosing a breast pump.
HME providers may need to emphasize these differences when offering equipment such as breast pumps to consumers.
The Professional Advantage
HME billing providers can help businesses boost profitability in multiple ways:
Medical billing is a complicated process. But professionals understand this and have the right resources to properly carry out these services with minimal errors.
HME providers may have to train in-house staff extensively before they can reliably take over the billing process.
However, in higher volumes, in-house staff can quickly face fatigue and burnout, especially in the case of startups and growing businesses that may not have enough employees.
Attrition that results from burnout can negatively impact the HME provider in terms of costs, effort, and missed deadlines that can potentially drive away customers.
Instead, entrusting the process to a professional agency ensures:
Accuracy in the billing process
Reliable results
Help with claim delays and denials
Streamlining the process of billing and revenue cycle management (RCM)
Allowing in-house staff to contribute more to business-building and insightful work. This includes paying attention to better customer communication and engagement.
Next Steps