Medical billing for HME/DME provider businesses can be time-consuming and challenging for several reasons. Therefore, in-depth documentation is necessary to ensure claim approval. Given the fact that this is a complicated procedure, medical staff members always need adequate training in order to understand things correctly. At the same time, it is essential to review the information provided in the documentation and ensure accuracy in claim applications to avoid rejections.
Overall, medical billing procedures can be time-consuming and intensive. Here are some of the challenges HME/DME providers face consistently and some tips they can follow when dealing with these challenges: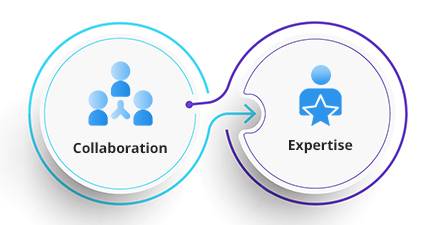 #1. Manage the Extensive Paperwork Better
Dedicating resources to managing order-taking is advisable exclusively to prevent misplacing information. This helps all paperwork associated with the DME order to be accessible at the time of the claim application.
Medical equipment is provided on the prescription of a physician (or a nurse authorized to do so). A clinician cannot supply a DME without a document or prescription that first allows them to do so.
Secondly, a DME cannot be supplied for patient comfort or lifestyle need that is not covered by the medical prescription. For the DME staff, this translates into recording medical authorization when orders are registered.
#2. Ensuring Staff is on Rotating Duties to Prevent Burnout
The need to stay on top of all the paperwork in medical billing can be overwhelming for a busy provider business. As the orders pile up, it can be easy to miss some transactions or forget to record medical authorizations and insurance details.
Fast-growing HME/DME provider businesses especially can discover it is crucial to rotate duties staff. Without rotation, existing staff can quickly get overworked and can suffer burnout. This can lead them to quit their jobs, which can negatively impact the attrition rate for the firm.
#3. Improving Existing Capabilities
It is a good idea to increase and improve existing staff and resources with the help of experts, such as a medical billing services outsourcing provider. A medical billing provider brings multiple benefits, including:
A dedicated workforce to ensure all documents are tracked and recorded
Medical authorizations and prescriptions for DME providers are noted and recorded
Helps in-house medical billing staff share the workload, thus preventing them from burnout and from feeling the need to quit
Helps tackle the issue of business attrition
Helps increase savings on costs and efforts that are otherwise spent on hiring
Paying salaries and benefits for in-house staff
Saves on expenses that would otherwise be allocated to purchasing infrastructure, maintaining it, and needing to upgrade it regularly.
Ensuring backup of crucial records and paper documentation for filling out claim applications efficiently.
#4. Ensure Accuracy in Claim Applications
Timely receipt of payments can help ensure a more robust business bottom line and consistency in profitability. For an HME/DME provider business, accuracy in claim applications is essential to ensuring timely payment.
Several essential components of claim processing must be considered when it comes to error-free claim applications. One of these is ensuring the accuracy of information. Incomplete claim applications can be delayed, while inaccurate claim applications can cause the denial of payment requests. Medical billing providers that provide a high level of outsourcing expertise can help ensure higher acceptance of claim applications and more efficient payment processing.
#5. Staying on Top of Regulatory Compliance
Medical billing is regulated by laws that may differ depending on the state that enacts and passes these laws. It can be challenging for a busy DME provider to ensure medical billing staff is aware and educated on the regulations and legal details that govern the billing process.
Businesses can enlist the help of expert medical billing providers to help ensure regulatory compliance. This includes being aware of the latest amendments, modifications, and legal changes and being able to apply them in a relevant way.
#6. Entrusting HIPAA-Compliant Professionals with Billing Requirements
The medical billing process becomes easier to manage when the entire billing functionality is assigned to professionals.
HIPAA guidelines govern medical billing. One of the rules applicable to regulated entities which handle electronic protected health information or ePHI says that these entities are not allowed to use tracking technologies that would cause impermissible disclosures of ePHI to tracking technology vendors.
A December 2022 press release on HIPAA by the U.S. Department of Health & Human Services addresses potential impermissible disclosures of ePHI by HIPAA regulated entities to online technology tracking vendors. According to the release, the law is applicable to providers, health plans, and HIPAA-regulated entities.
Given the technical interpretations of HIPAA and its importance to the DME provider market, understanding updates and their application to existing guidelines is vital to leverage HIPAA-compliant medical billing.
End-to-end support is ensured when an HME/DME provider entrusts their medical billing process to a HIPAA-compliant outsourcing agency. Aside from ensuring seamless documentation, the agency can help your business manage claim applications more efficiently and handle delays and denials with relevant rework. 
Next Steps