According to a report by McKinsey & Company, inflation is at record highs and is now blowing through healthcare.
For Durable Medical Equipment (DME) providers, there is a double challenge to be taken care of by rising inflation, as well as inventory issues, where they need to ensure timely deliverables but may not be assured of consistent supply. In the case of a shortage in the supply of equipment, it can prove to be challenging for DME providers to continue to manage inventory levels and meet customer requirements.
To stay profitable, maintain profitability, and control costs when faced with inflation and supply problems, DME providers can take the following steps:
Control inventory: Keep track of your inventory closely, and make sure that you are only stocking what is necessary. Where required, utilize software tools to help with tracking inventory effectively.
Implement cost-cutting measures: Look for areas where costs can be cut without compromising other functions and operations within the business. Consider reducing your overhead by outsourcing certain tasks or using more efficient automation for critical data management, inventory management, medical billing tasks, etc.
Improve efficiency: Optimize your operations to drive efficiency. Consider streamlining your workflow, eliminating lengthy processes, and using technology to automate, where possible.
Optimize RCM: Optimizing the Revenue Cycle Management process can help DME provider businesses to leverage the benefits of tracking finances. Robust tracking of finances can help reduce bad debt and improve collections.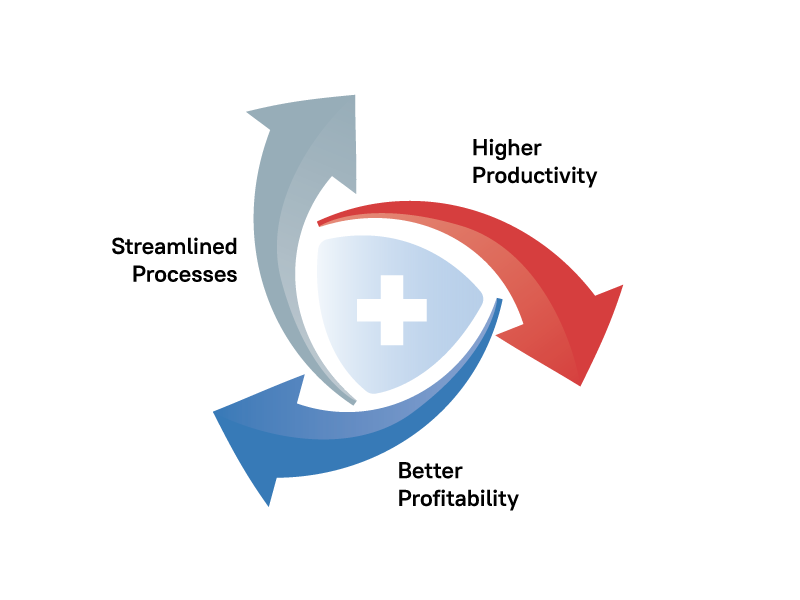 Building Business Continuity and Sustainability
DME provider medical billing is often complicated and may need significant efforts to ensure payments are cleared on time. One of the challenges encountered by DME provider businesses is that of chaotic document management, leading to delayed payments and, at times, denials. One of the ways in which DME businesses can control costs is to leverage the professional assistance of DME billing providers. There are multiple benefits to this:
Professional billing providers have a team of trained experts to manage to bill; this saves DME provider businesses the investment in hiring, training, and retaining in-house teams. These expert teams help automate more efficiently for tracking both inventory and finances.
When DME provider businesses hire in-house teams, they are bound by law to pay not just salary but also employee benefits. Professional medical billing providers help circumvent this challenge.
Providers are saved from the constant worry of multi-tasking over patient details, medical authorizations, and insurance details. This constant worry eats into the time and attention needed to focus on client deliverables and business growth goals.
Professional medical billing providers can help DME provider businesses cut costs and drive profitability through streamlined operations and increased productivity for in-house resources.
A well-established provider of DME billing services, such as Analytix Solutions, can prove to be more than just a partner in billing; they can help the business put into place industry best practices and drive productivity and efficiencies overall.
Apart from HIPAA-compliant medical billing services from the trained experts at Analytix Solutions, your DME provider business can also benefit from our expertise in other areas of business operations, such as accounting and IT solutions. We are a one-stop solution for several of our clients who also utilize our insightful services to streamline their operations and improve business profitability without compromising on security or quality.
Next Steps