Using robust, fool-proof revenue cycle management (RCM) practices can help ensure HME, and DME providers consistently stay profitable and growth-oriented. Yet, effective revenue cycle management demands an in-depth evaluation of documents. This includes a close look at insurance eligibility so that claims are never delayed or rejected.
RCM and medical billing are critical to the sustainability and success of an HME or DME provider. Hence, ensuring their processes are streamlined for profitability is essential. One effective way to do this is by hiring a medical billing company. Here are some ways in which this can prove beneficial: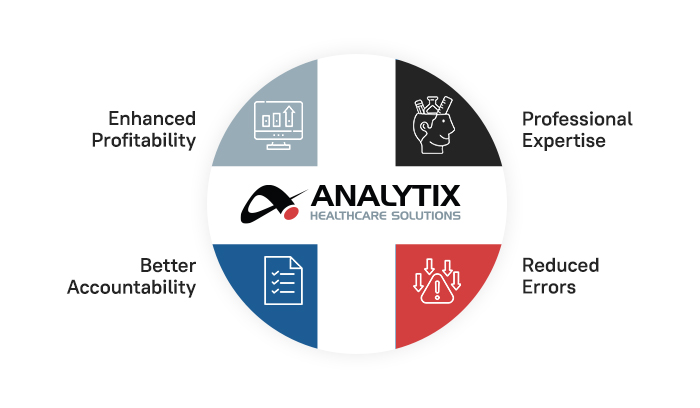 #1. Eliminate Challenges Associated with Medical Billing In-House
In-house medical billing can quickly become overwhelming. This is because the process is time-consuming and demands close attention. This can lead to the following:
Staff burnout
Poor quality output due to burnt-out and over-worked staff
Inability to focus on any other tasks related to business-building
Inability to add value to client deliverables
Staff may end up addressing only medical billing issues throughout their workday
#2. Reduce Errors in Claim Submissions
For claim submissions to be accepted, there must be no errors. However, errors can sometimes occur in the case of understaffed or startup HME/DME providers. Examples of such errors include inaccurate details entered into an application form. Unfortunately, these can delay claim payments or cause outright rejection.
#3. Improve Receivables
Well-managed RCM can help keep an HME/DME business's management team informed about receivables and dues that have yet to be collected. Hiring a medical billing company can help businesses streamline the process and remove any gaps in the cycle that may contribute to poor profitability. These gaps may range from missing prescriptions or medical authorizations to insurance payment details. A medical billing company has experts who review documentation thoroughly to ensure nothing is missed and that claim submissions are filled out completely.
#4. Empower Existing Staff
A medical billing agency can increase the number of available in-house resources for HME/DME providers or help support them. This takes care of multiple challenges faced by the HME/DME provider business:
Prevents staff burnout
Helps staff add value to existing workload and client deliverables
Helps staff contribute to business building and revenue-generating activities
Ensures reduction in burnout due to shared workload
#5. Help an HME/DME Provider Align with Long-Term Growth Goals
In-house staff can quickly get overwhelmed with the multiple tasks associated with medical billing processes. This can leave them with little time to devote to critical business-building and aligning operations with short-term and long-term growth goals and planning. This can ultimately take a toll on long-term business growth and development.
Hiring a medical billing company allows for better distribution of an HME or DME provider's workload and can also help the in-house staff focus on adding value to deliverables.
#6. Better Tracking and Accountability
Due to the complications associated with medical billing processes, errors can occur at any stage and level of the process. When a medical billing company is hired, the team handling a particular HME or DME provider assumes responsibility for the billing process.
Unlike with an in-house team, which is multi-tasking and taking care of several different responsibilities, it may become difficult to track errors and, more importantly, take corrective measures to prevent them.
#7. Reduce Costs and Save Up on Expenses
When an HME or DME provider hires a medical billing company, they can enjoy significant cost savings and save on associated expenses. Here are some examples of cost savings:
Save up hiring costs
Save on salary and employment benefits, retirement plan expenses
Save up on regular and expensive medical billing process training for in-house staff
Prevent your business from experiencing high attrition rates
Next Steps