One of the key requirements of efficient Revenue Cycle Management (RCM) is flawless data recording and review processes, but the time and attention it requires can often prove to be challenging for busy DME provider businesses. Neglecting this essential function can lead to inaccuracies in claim submissions, which can, in turn, lead to delays or denied payments.
Conquer Multiple Challenges
Dedicated, HIPAA-compliant team assigned.
Hiring hassles eliminated.
Attrition worries eliminated.
Freedom from in-house recruitment costs
Savings on salary and in-house infrastructure.
Here are the top 10 ways in which we help you enhance profitability.
Order Entry Errors: Trained, dedicated team to audit entries.
Productivity Challenges: Focused and dedicated staff.
Proven Processes: Well-defined, data-driven SOP.
Attrition Worries: Committed experts for business continuity.
Delayed Payments: Robust AR management and resubmissions.
Insurance Verification: Accurate cover determination
Authorization Errors: Prior and Retro-authorizations
Document Processing: On-time processing.
Timely Deliverables: Deadline adherence
Customer Care: Free-up in-house staff for customer care
Security Concerns: HIPAA-compliant processes.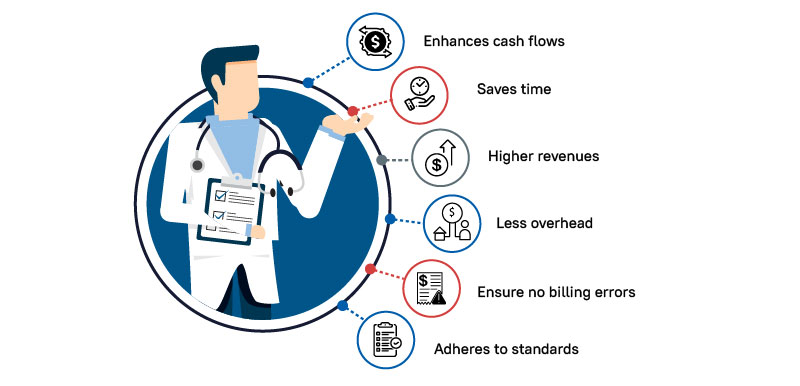 Align Business Growth with Profitability
We offer expertise in business operations, including accounting and bookkeeping, IT, and HR. Leverage our assistance to increase productivity and profitability across the entire business operations.
Ensure legally-compliant medical billing.
Support your business with actionable insights backed by our extensive experience in IT, Accounting, and HR.
A customer-centered approach that ensures your business guides our solutions.
Next Steps